Do you have a passion for teaching?
Would you like to share your knowledge with others?
Become part of the IMLS!
There is an increasing demand for more instrumental and language courses. Moreover, it's the aim of the IMLS to offer more departments including vocational and business department for people of all ages. Therefore, the IMLS needs more motivated and talented teaching staff for children and adults in different subjects.
Next to volunteers who are very welcome at IMLS, we are looking for teachers. They would help us to maintain a consistantly high level and guarantee better planning.
Send your application to:
The Human Department
International School of Music
Languages and Polytechnic Studies
P.O. Box 1542 Masaka

Or email soft copy application to:
imls.humanresource@gmail.com
International school of music, languages and polytechnic studies (IMLS) Human Resource department is looking to appoint dynamic lecturers who are passionate about supporting and developing Music Education opportunities for both adult and young people. Teaching will be in a range of departments and the successful candidates will be expected to deliver whole class IMLS small group/individual lessons as well as support extracurricular activities at the Institute.
Applicants should not exceed 50 years of age.
Music and performing arts Lecturer
Required education: Bachelor's degree in music and performing arts
Required relevant work experience: 5 years
Required languages: English (Spoken: fluent | Written: fluent)
Job Summary: The Music and performing arts Lecturer will be designing and delivering quality, appropriate music and performing arts skills and management for the courses, carrying out relevant research on practicals for personal growth, development and contributing to the world of academia in the music world.
 Note: A certificate and diploma in a specific instrument is an added advantage.
Candidates must be experienced in at least one of the instruments listed below:
Vocational, Business &Technical Department
International school of music, languages and polytechnic studies (IMLS) Human Resource department invites applications from suitably qualified candidates for positions at the Institute.
Note: All candidates must have a technical education qualification on top of their Diplomas, Degrees or Masters.
Applicants should not exceed 50 years of age.
The IMLS cannot yet actually pay all salaries for teachers. Therefore the school relies on voluntary work. If you would like to contribute to the development of the IMLS and collect a lot of valuabel experiences for yourself at the same time, please get in touch with us. The IMLS is looking forward to seeing you!
IMLS-Volunteers are in two categories:
1. International volunteers, most from Germany,  who travel all the way from home to come and convey their services to the children and organisation without any pay in return.
2. Ugandan volunteers who teach the students almost free of charge. They are given a small token from the IMLS within means as a way of appreciation.
Here are your contact persons: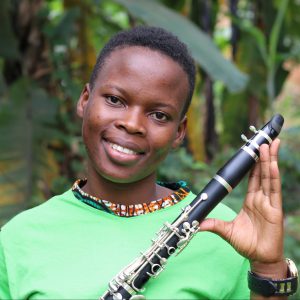 Norah Nakato
Contact Person for East African Volunteers
E-Mail: info@imls-uganda.org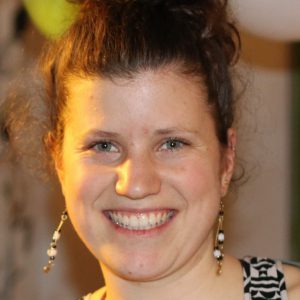 Nicola Hudelmayer
Contact Person for International Volunteers