This Easter was pretty special for IMLS. We had the opportunity to host the German AAG-RTG Big Band from Regensburg-Nettenau and make music with them. They arrived on Saturday where they were welcomed by our troupe with the help from our volunteers. After touring the school they began practicing with the IMLS Brass Band. It was a good practice where we learnt a lot from each other. In the evening of the Easter Eve a collaboration of the German and the IMLS Bands graced the Easter Eve Mass at Kimanya parish with their beautiful music.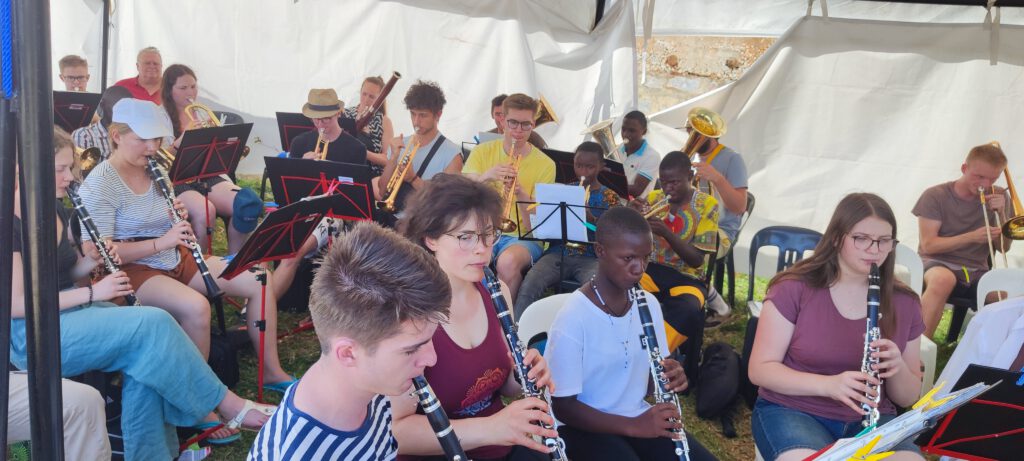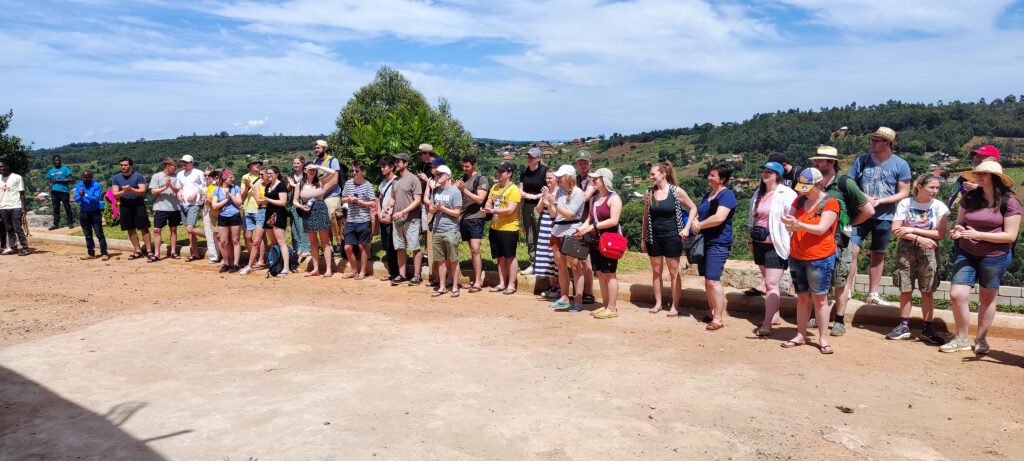 The next day, Easter Sunday, our Easter concert took place. It was the biggest event IMLS has ever hosted and lots of people attended, the guest of honor being the mayor of Masaka, the honorable Florence Namayanja.
The whole school was involved by exhibiting what they have achieved in the last years. A big highlight from the polytechnics were the runways by Fashion and Design as well as Cosmetology and Hairdressing. But the main event were the performances by our music department. Our guests were really impressed by all of them but especially the performance from the collaboration of the Ugandan-German Big Brass Band! Every single piece they performed was extraordinary! To name just a few other performances that were also a crowd lover: the troupe and choir, singers Bazadde Dickson and Mugerwa Sylivia, the duets from Kiyimba Simon (trumpet) and Nora Hasselblatt (piano) and Mubiru Timothy (trumpet) and Ssejjengo Alfred (piano) as well as our string orchestra. The concert was concluded with a live band performance from the students band who once again created a really good vibe.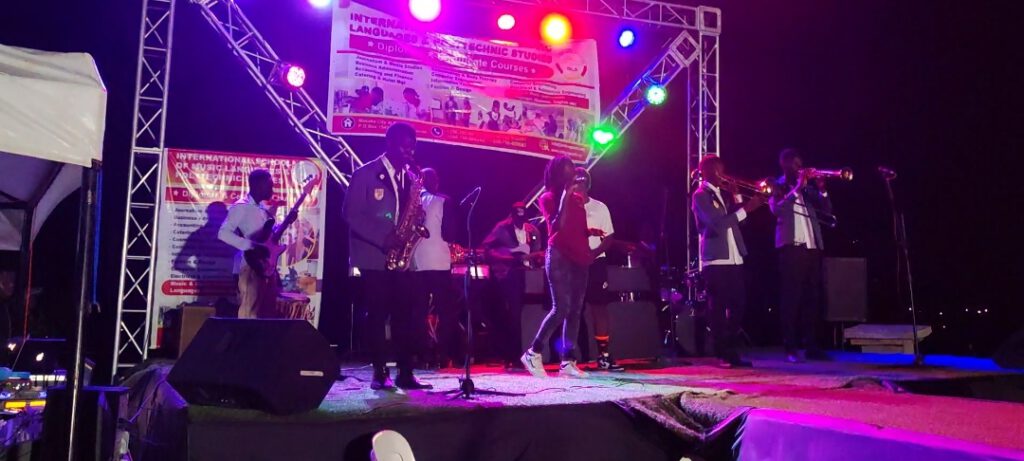 We are grateful for each and every performer as well as all of the guests who made this Easter concert so special and are looking forward to our next concert!